Scott Rickard (Head Coach)

Scott Rickard returns to guide the Indians program for his 8th season. The Indians dipped last season only securing 3 wins in 11 tries in the shortened Covid-19 pandemic season.  The 4 seasons prior his teams averaged 11.5 wins. During his tenure at Immokalee, he has coached the three most efficient offensive players in school history and sent numerous players to the college ranks. Scott holds a B.S. in Criminal Justice from the University of Central Florida. He teaches Physical Science and PE at Immokalee High School.  Scott and his wife Jessica have two daughters Madison and Alexis.
Jake Simmons (Defensive Coordinator)

Jake has served the last four years as the Indians Defensive Coordinator. In 2019 his unit surrendered just 7.1 goals per game. Under his guidance two former Defensive players have earned college scholarships. Simmons holds a B.S. in Secondary Education from Central Michigan and a Masters in Counseling from Lamar University. Jake is a counselor at Immokalee High School.
Carlos Cornelio (JV Head Coach)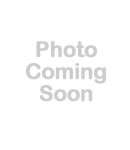 Carlos will begin his 6th season with the Indian program. He is the Head Coach of the Indians JV program and led the team to a school-record 5 wins last season.  Carlos is also responsible for in-game substitutions during Varsity contests.
Ricardo Loredo (Face-Off Coach)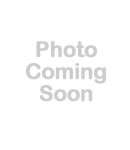 Ricky is a former 2-year letterman for the Indians and a defesive standout that earned a spot on the Inaugural University of Montevallo lacrosse team.  Last season under the direction of Loredo our F/O player set records for wins in a game, season, and career. Loredo is pursuing his BS at FSW college.
Baby Boy Gallegos (Assistant JV Coach)

Coach Gallegos returns to coach at Immokalee.  He is a graduate of Immokalee and was a 3-year letter winner in Lacrosse while at Immokalee.  While playing for Immokalee he was a defensive stalwart that earned him an honorable mention to the all-District team his senior year. His play earned him a scholarship to Montreat University where he played midfield.  At the time of his graduation from Immokalee he held two of the top 5 records for faceoffs won in a season and ranks 2nd all-time in career face-offs won.  Gallegos will assist with the defensive unit.